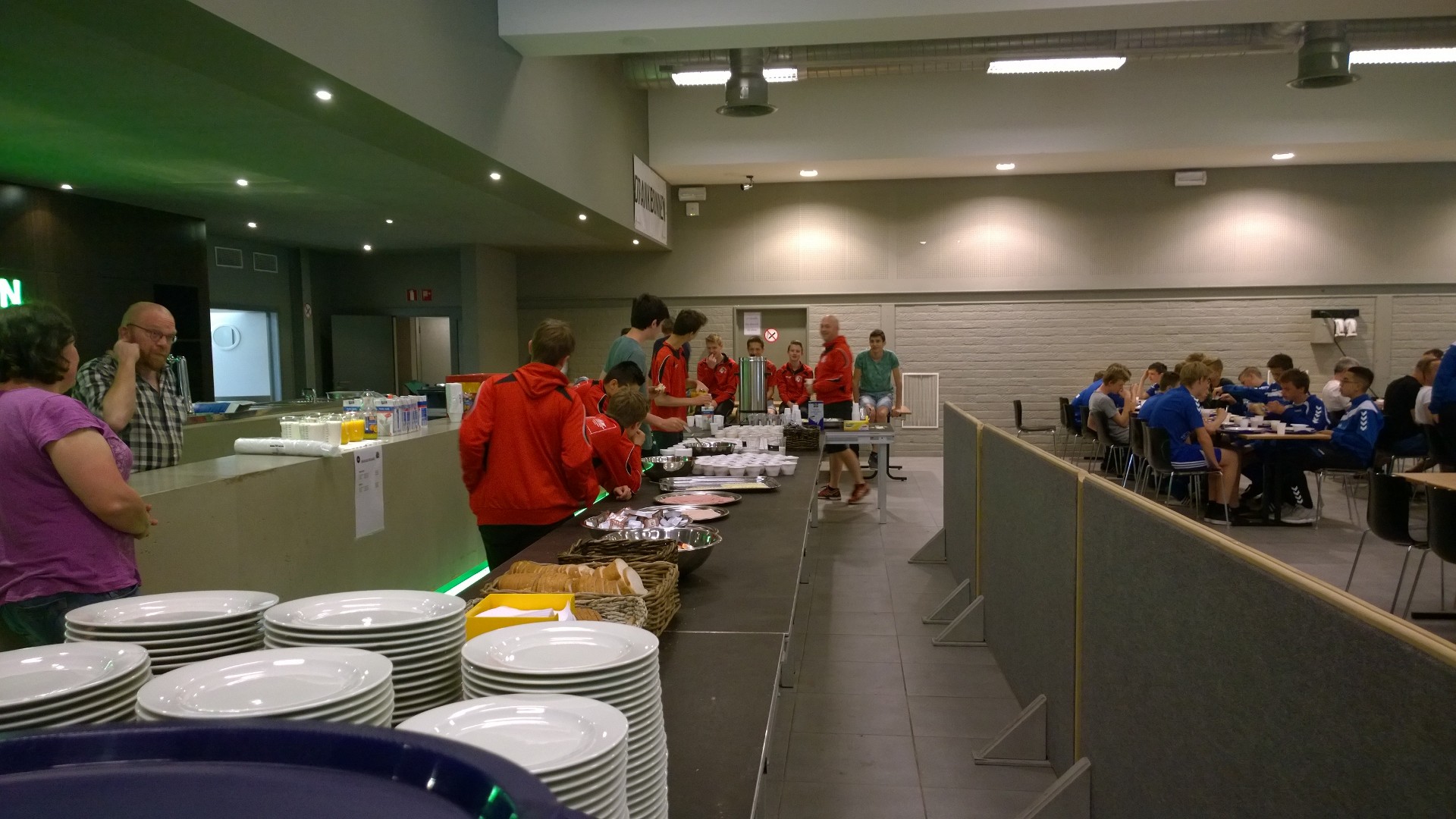 Address Mensa:
De Posthoorn
Groenstraat 6
3930 Hamont - Achel
Breakfast/ Ontbijt: 07.30 - 10.00
Diner:
Thursday/ Donderdag: 17.00 - 21.00
Friday & Saturday/ Vrijdag & Zaterdag: 17.00 - 20.30
Ramadan: Voor degene die pas na zonsondergang mogen eten en diner en geboekt hebben in de Mensa: Wanneer jullie dit aangeven bij de cateraar ter plaatse, zullen zij uw maaltijd voor u inpakken zodat u deze mee kunt nemen. In onze gerechten is geen varkensvlees gebruikt!
Ramadan: For those who have booked their diner in the Mensa: Please inform our catering employees on the spot. They will pack your meal so you can take it with you to the accommodation. There's no pork used in our dishes!
If you are staying at Oostappen Blauwe Meer or Parelstrand:
You can book breakfast / dinner in advance with your Euro-sportring agent. Meals need to be pre-booked.
If you are staying at Woutershof:
Breakfast will be served at the accommodation.